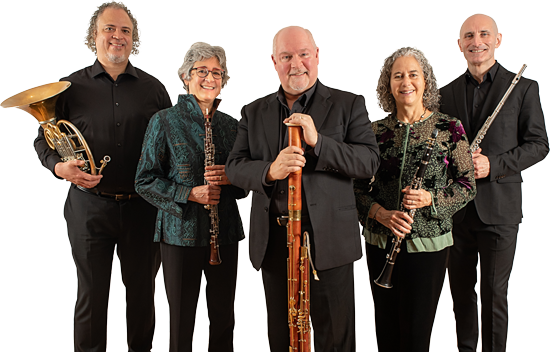 The commanding performances of the Borealis Wind Quintet evoke arrays of brilliantly sparkling color.
Touring extensively throughout the United States, the delightfully engaging Borealis continues to captivate audiences, breathing freshness into every concert, workshop and master class.
Borealis recordings are lauded for their outstanding artistic elegance. Nominated for a Grammy in 2006, this ensemble is undoubtedly a major wind quintet of our time. Additionally, the quintet is recognized for its fundamental contributions to the wind quintet literature with voluminous commissions, recordings and editions of both rare and traditional music.
We look forward to seeing you at a concert soon!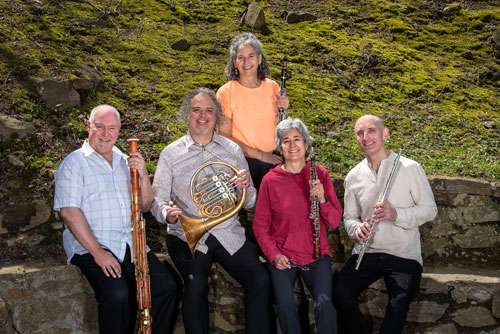 "A polished, elegantly turned performance... lively, communicative readings... the performance was a scintillating one"
" The Borealis Wind Quintet is a superb ensemble. Their playing is precise without ever being merely pedantic; their control of dynamics is masterly and their internal balance is faultless."
Glyn Pursglove, Musicweb- International
"The season began with a cheery concert by the Borealis Wind Quintet...the performance was fabulous."
"The Borealis Quintet is first rate; the players not only know how to play their instruments, they know how to get music out of them...The whole recording is the stuff dreams are made of."
"For maximum color and variety, the wind section is where it's at, and the Borealis Wind Quintet provided it in abundance... These five very talented people presented their program with a great deal of humor and verve."
© THE BOREALIS WIND QUINTET
Web Design by Floyd Dog