Workshops/Educational Programs
Residencies and Lecture/Demos geared to all ages and levels of experience

I. COACHING ENSEMBLES:
Student groups are invited to perform and receive feedback in a masterclass setting.
Many areas of interest will be examined, including:
Communication
Presentation
Intonation
Blend
Balance
II. INDIVID
UAL/GROUP LESSONS

A unique opportunity for students to work one-on-one with Borealis members.
III. WORKSHOPS/DEMONSTRATIONS:
Chamber Music Performance:
Individual high performance abilities must be partnered by high emotional intelligence and grit to navigate the delicate art of cooperation within an intimate group.
The Nuts and Bolts of a Good Rehearsal:
Planning ahead, setting reasonable goals, and general time management are among the most important building blocks to a successful rehearsal process. We work with ensembles to encourage best practices to achieve the most rewarding and efficient strategies.
Centering for Musicians:
Breathing and full body warm-up exercises to improve flow and mind-body connection.
Reed Techniques:


Reed Making for Double Reeds – oboe and bassoon

Adjusting Single Reeds –  clarinet/saxophone

Introducing Synthetic Reeds – design technologies are creating advanced options in single and double reeds made of polymer.

Performing Music of VariedGenres:
Each member of the Quintet is a veteran of a myriad musical genres. We demonstrate and lead guided discussions detailing idiosyncratic musical approaches to music-making in the following styles:


Orchestral

Solo

Commercial Recording

Broadway

Stage Presence:
Strategies for building confidence and confronting stage fright.
You Gotta Have Rhythm!
Chamber music is all about finding a sense of group pulse and maintaining communication to establish a flexible flow. We lead group games to encourage heightened inner pulse and improved awareness of rhythmic integration
BWQ Children's Program
Storytelling and Conversation through Music
A fifty-minute program for children of all ages
This engaging and lively program challenges audiences to use their imaginations and listening skills. The Borealis Wind Quintet communicates new ways to understand music as a language.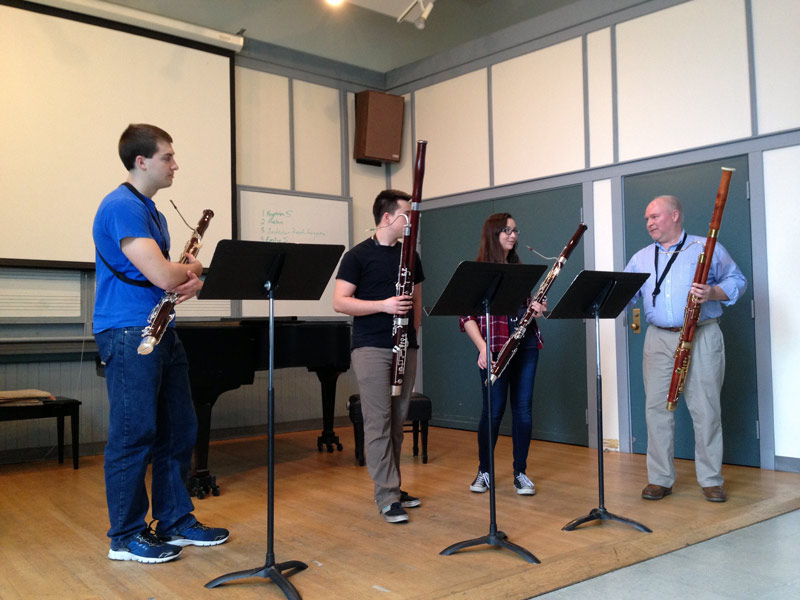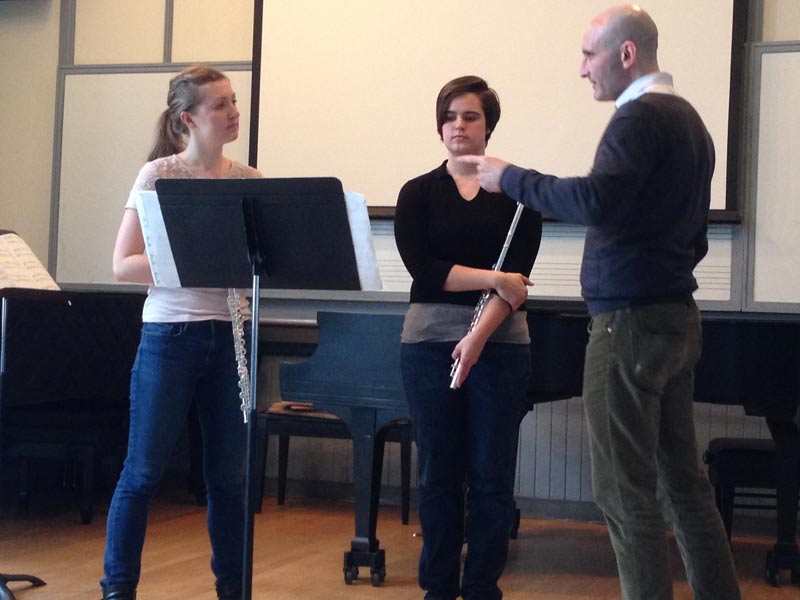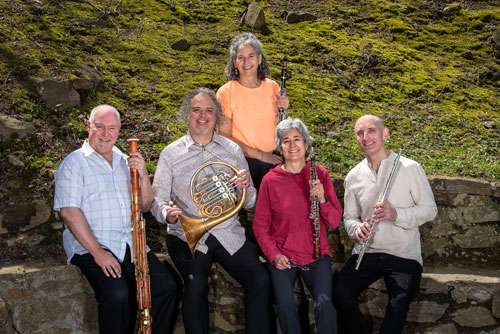 "A polished, elegantly turned performance... lively, communicative readings... the performance was a scintillating one"
" The Borealis Wind Quintet is a superb ensemble. Their playing is precise without ever being merely pedantic; their control of dynamics is masterly and their internal balance is faultless."
Glyn Pursglove, Musicweb- International
"The season began with a cheery concert by the Borealis Wind Quintet...the performance was fabulous."
"The Borealis Quintet is first rate; the players not only know how to play their instruments, they know how to get music out of them...The whole recording is the stuff dreams are made of."
"For maximum color and variety, the wind section is where it's at, and the Borealis Wind Quintet provided it in abundance... These five very talented people presented their program with a great deal of humor and verve."
© THE BOREALIS WIND QUINTET
Web Design by Floyd Dog