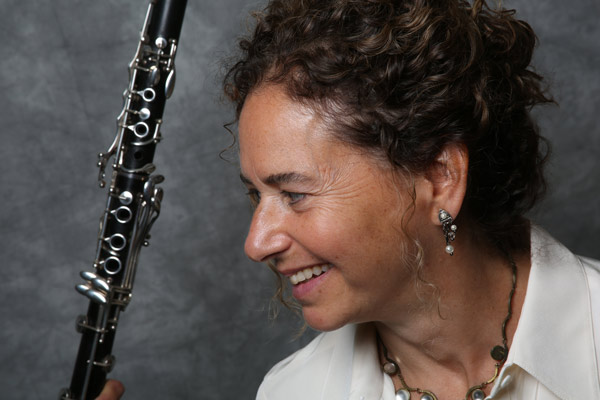 Clarinet
Clarinetist Jo-Ann Sternberg leads a diverse musical life in the New York area as a chamber musician, orchestral player, and music educator. A member the Richardson Chamber Players and the Riverside Symphony, she performs regularly with Orpheus Chamber Orchestra, the American Composers Orchestra, the Oratorio Society of NY, and Mark Morris Dance. Following her undergraduate years in the combined Tufts University/New England Conservatory dual degree program where she studied with Peter Hadcock, Ms. Sternberg continued her studies at Yale University with David Shifrin and The Juilliard School with Charles Neidich.
Ms. Sternberg serves on the faculties of the Music Performance Program of Princeton University and the Music Advancement Program at the Juilliard School, serves as a mentor for the Juilliard Mentoring Program, and coaches chamber ensembles for the New York Youth Symphony. She is the founder and artistic director of The Maine Chamber Music Seminar at Snow Pond, performs and teaches at the Chamber Music Conference & Composers' Forum of the East at Bennington College, and participates in numerous performance residences throughout New England. Ms Sternberg is a Selmer Artist.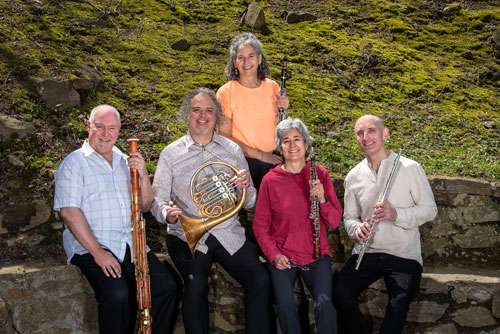 "A polished, elegantly turned performance... lively, communicative readings... the performance was a scintillating one"
" The Borealis Wind Quintet is a superb ensemble. Their playing is precise without ever being merely pedantic; their control of dynamics is masterly and their internal balance is faultless."
Glyn Pursglove, Musicweb- International
"The season began with a cheery concert by the Borealis Wind Quintet...the performance was fabulous."
"The Borealis Quintet is first rate; the players not only know how to play their instruments, they know how to get music out of them...The whole recording is the stuff dreams are made of."
"For maximum color and variety, the wind section is where it's at, and the Borealis Wind Quintet provided it in abundance... These five very talented people presented their program with a great deal of humor and verve."
© THE BOREALIS WIND QUINTET
Web Design by Floyd Dog