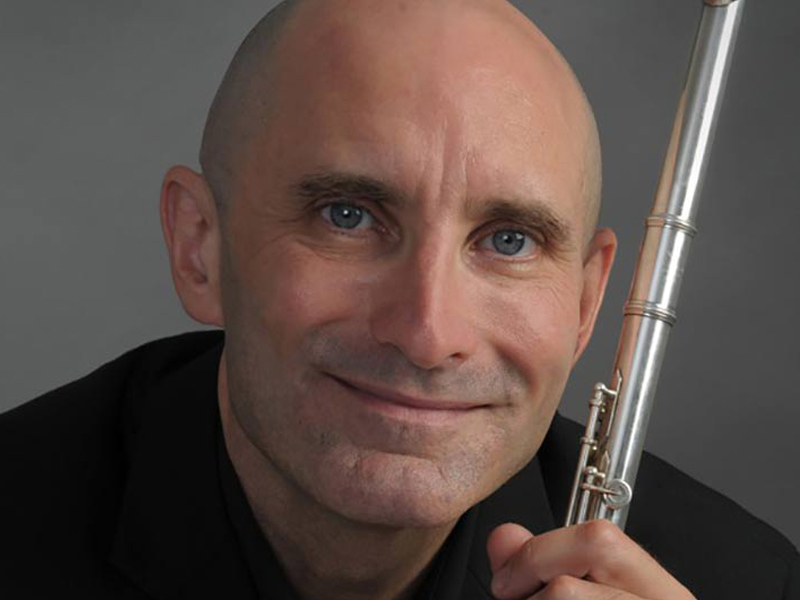 keith.bonner@icloud.com
917-371-9445
The New York Flute Club Newsletter
Flute
Keith Bonner is a flutist, performer and teacher living in New York City.
He is a member of the Grammy-nominated Borealis Wind Quintet, and principal flute of the Riverside Symphony (NYC) and Greater Bridgeport (CT) Symphony. He performs regularly with the Orchestra of St. Luke's, New York City Ballet, the American Symphony Orchestra, New Jersey Symphony Orchestra, and the Stamford Symphony (CT). He has performed with the Radio City Music Hall Orchestra, New York Symphonic Ensemble, the Ridgefield Symphony (CT) and the Sarasota Opera Orchestra (FL).
Keith has performed in the orchestras of many Broadway productions, including Les Miserables (2014), Phantom of the Opera, Miss Saigon, My Fair Lady, Porgy and Bess, South Pacific and many others. He can be heard on various film, television and commercial recordings including The Informant, starring Matt Damon, NBC's broadcast productions of The Sound of Music and Peter Pan, and studio albums by Carlos Dengler, Antony and the Johnsons, Baby Dee, and Lady Gaga and Tony Bennett's Love For Sale.
As a soloist and chamber musician, Keith has performed concertos by Nielsen, Gluck, Telemann, Bach, Doppler and Mozart with various orchestras in the New York metropolitan area and abroad. He has also appeared with the Atlantic Chamber Ensemble, Carolina Chamber Festival and Wind Soloists of New York.
Keith teaches flute and chamber music at the Special Music High School and the 92nd Street Y, and coaches chamber music with the New York Youth Symphony's Chamber Music Program. Keith was a 92nd Street Y educational outreach teaching artist for many years and worked with public school students throughout New York City. He has taught masterclasses on flute and chamber music at colleges and universities throughout the United States.
He studied with Michael Parloff of the Metropolitan Opera Orchestra, Jeffrey Khaner of the Philadelphia Orchestra and Joshua Smith of the Cleveland Orchestra. He holds a Bachelor's degree from the Manhattan School of Music and a Professional Studies Diploma from the Cleveland Institute of Music.
Keith was on the board of New York Flute Club from 2006-2012.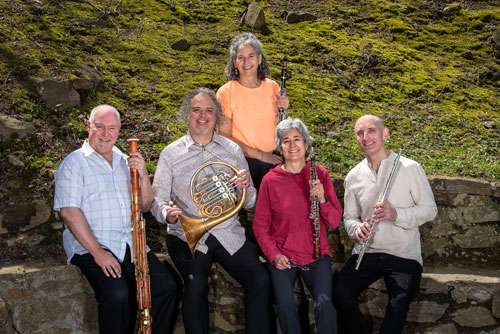 "A polished, elegantly turned performance... lively, communicative readings... the performance was a scintillating one"
" The Borealis Wind Quintet is a superb ensemble. Their playing is precise without ever being merely pedantic; their control of dynamics is masterly and their internal balance is faultless."
Glyn Pursglove, Musicweb- International
"The season began with a cheery concert by the Borealis Wind Quintet...the performance was fabulous."
"The Borealis Quintet is first rate; the players not only know how to play their instruments, they know how to get music out of them...The whole recording is the stuff dreams are made of."
"For maximum color and variety, the wind section is where it's at, and the Borealis Wind Quintet provided it in abundance... These five very talented people presented their program with a great deal of humor and verve."
© THE BOREALIS WIND QUINTET
Web Design by Floyd Dog