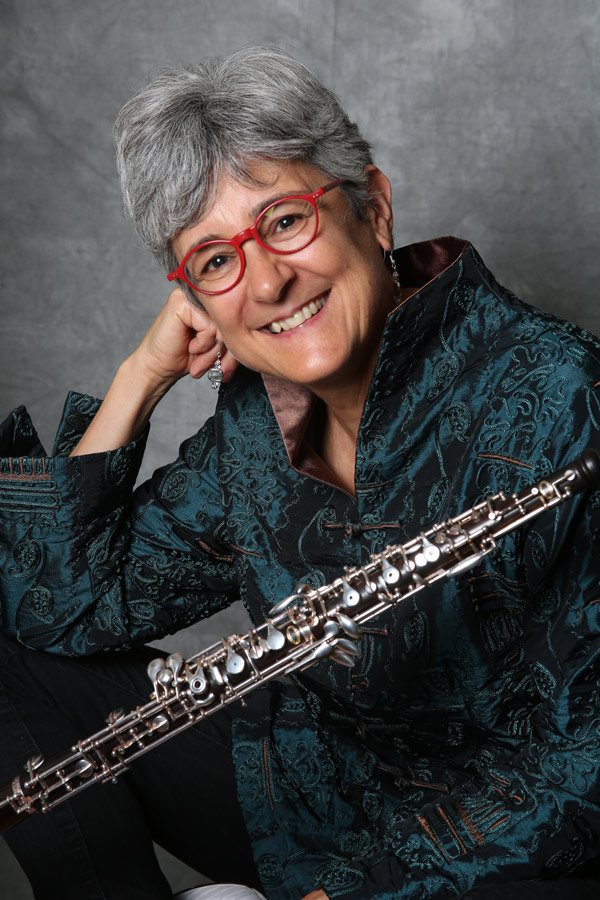 Oboe
Tamar Beach Wells, oboist, is a versatile soloist and orchestral musician. She is principal oboist with the Greater Bridgeport Symphony Orchestra. She has played with the Hartford Symphony, including hundreds of school outreach programs, the American Composers Orchestra, the Berkshire Bach Ensemble and the Westchester Symphony, to name a few. She has toured nationally with Andrea Bocelli and has been a member of the Springfield Symphony and the Goodspeed Opera. In addition to the oboe, she plays the English horn, oboe d'amore and bass oboe and frequently collaborates with vocalists, choruses and other artists in diverse settings ranging from traditional solo performances to recording sessions with pop singers.
Tamar has taught at the Hartt School and the University of Connecticut and maintains a studio at home in Connecticut. She received a Bachelor of Music and Music Ed from Hartt where she studied with Humbert Lucarelli, and has a Masters of Music from Juilliard, where she studied with Robert Bloom.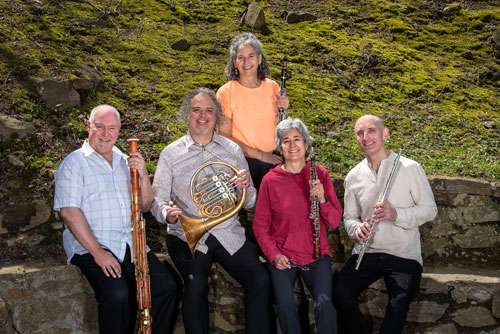 "A polished, elegantly turned performance... lively, communicative readings... the performance was a scintillating one"
" The Borealis Wind Quintet is a superb ensemble. Their playing is precise without ever being merely pedantic; their control of dynamics is masterly and their internal balance is faultless."
Glyn Pursglove, Musicweb- International
"The season began with a cheery concert by the Borealis Wind Quintet...the performance was fabulous."
"The Borealis Quintet is first rate; the players not only know how to play their instruments, they know how to get music out of them...The whole recording is the stuff dreams are made of."
"For maximum color and variety, the wind section is where it's at, and the Borealis Wind Quintet provided it in abundance... These five very talented people presented their program with a great deal of humor and verve."
© THE BOREALIS WIND QUINTET
Web Design by Floyd Dog